News and Events
CAV 2009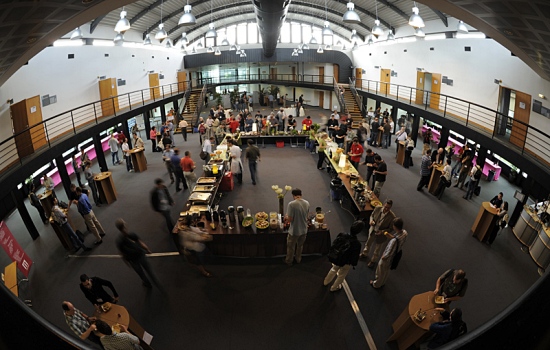 The CAV 20th anniversary edition is over now. For a week, people from the DCS team have been quite busy helping with the organisation, attending lectures and talking about science and French cuisine. More pictures to come on the CAV website.
-> July 3, 2009
DCS Day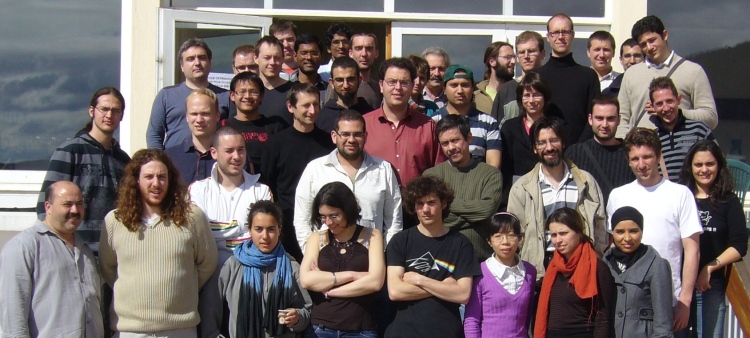 The first 2009 DCS day took place at Autrans in Vercors. Besides, while permanent members of the group were talking seriously, PhD and Master students spent the first afternoon crosscountry-skiing, some of them for the first time. The detailed program and the abstracts of the talks are available here, the slides are given below.

Thursday 26th March 2009
Friday 27th March 2009
Morning session
Afternoon session
-> March 26-27, 2009
DCS Day

The second 2008 DCS day has taken place at Col de Porte. We enjoyed ten presentations by team members, and an extra one by our guest Doron Peled. Slides are available below. Some brave ones also climbed the mountaintop of Chamechaude and (almost) everybody watched France and Romania tie -- a good score for peace within the DCS team.

Lundi
Mardi
-> June 9-10, 2008
Prof. Joseph SIFAKIS receives Turing Award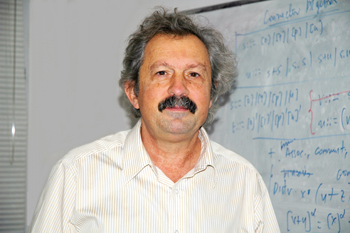 ACM, the Association for Computing Machinery, has named Edmund M. Clarke, E. Allen Emerson, and Joseph Sifakis the winners of the 2007 A.M. Turing Award, widely considered the most prestigious award in computing, for their original and continuing research in a quality assurance process known as Model Checking. Their innovations transformed this approach from a theoretical technique to a highly effective verification technology that enables computer hardware and software engineers to find errors efficiently in complex system designs. This transformation has resulted in increased assurance that the systems perform as intended by the designers.
Dr. Sifakis is the founder of Verimag Laboratory, a leading research center for embedded systems in Grenoble, France, where he was director from 1993-2006. He is Research Director of Centre National de la Recherche Scientifique, and Director of the CARNOT Institute on Intelligent Software and Systems in Grenoble. Dr. Sifakis is a member of the editorial board of several journals, and the scientific coordinator of the Artist2 and ArtistDesign European Networks of Excellence on Embedded Systems Design. He is co-founder with Edmund Clarke, Robert Kurshan, and Amir Pnueli of the International Conference on Computer Aided Verification (CAV). He earned a degree in electrical engineering from the Technical University of Athens and a Ph.D. in computer science from the University of Grenoble.
-> February 4, 2008
DCS Day
The first 2008 DCS day has taken place at La Veyrie, Bernin. We had talks from:
Yassin CHKOURI
Imen BENHFAIEDH
Mohamad JABER
Thanh-Hung NGUYEN
Vassiliki SFYRLA
Chaouki ZERRARI
-> January 10, 2007
DCS new web site online
The web site is now online

Please, feel free to send us any remark.
-> October 01, 2007
DCS Green day
The DCS Green day will take place September 6th 2007.
Program
9h00-11h00: 4 exposes
11h00-11h30: Pause
11h30-12h30: 2 exposes
12h30-14h00: lunch
14h00-15h30 Discussion between permanents
15h30-16h00: Pause
16h00-18h00: 4 exposes
-> August 24, 2007